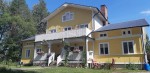 The school

This is our school building. There are 8 rooms and in the rooms is 1-8 beds so totally 19 beds. There is one kitchen for all our students, and it is full equipped.

Conference room where we have classes, the basement is for working practical with hoofs, trim or if you want to see how they look inside this is the place!

The village Lingbo is a small community with about 400 people its 17km north of Ockelbo. It is placed very close to the nature if you take a walk for just 10 minutes you are in the forest, or a 10 minutes walk you are at a beach at the lake Lingan. Here you can swim or fish if you like that.

To come here we have a train station just 20 min walk from the school, we can pick you up if you prefer that. Take the train from Stockholm, or Arlanda if you come with a airplane.
rom Stockholm train station it is about 230km to Lingbo and from Gävle station it is 65km. Lingbo is north, northwest of Gävle, and Stockholm. Of course you can come with a car to and then you just use your GPS and you will find us at

Verkstadsvägen 1, 81692 Lingbo Sweden.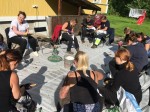 Basic trimming

This is a 2 days education for the person that want to know more about the feet of a horse, how they work and how we can take care of the hooves in the best of ways for the horse.
Saturday and Sunday from nine am to four or five a clock in the afternoon. Theory and lots of practice on the hooves. You will know the hoof from outside to inside. After the class you can take care of your own horse.

What we go through.
· SANHCP method
· Anatomy of the hoof
· Loading
· Weigh point
· Balanced hoof
· Not balanced hoof
· Different problem for the horse when the hoof is not in balance
· Problems with the muscular when the hoof is not good
· The bar and what it does for the horse
· Some common problems that the vet is talking about, like coffin bone rotation, sinker or founder.
· The whole horse
· What does the science say?
· Protect the hoof when the horse is needing it, boots
· Tools what to use
· How to trim first theoretically and then we practise

Cost: 3500Skr

In this price you will get: A interesting education, documentation, breakfast, lunch and coffee/ tea brake in the afternoon, 1 night between Saturday and Sunday. See what date we have this classes here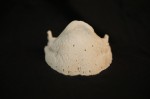 Professional hoof trimmer

This distant education is one year with self-study.
You will come to us 7 times during this year for weekend classes in Lingbo, totally of 14 days.

During these days you will go through:

Start of the term – three days (Friday to Sunday)
Hoof sickness and deformation – two days (Sat – Sun)
The Horse, the Hoof and the health – two days (Sat – Sun)
Practise on a trimming class – two days (Sat – Sun)
Professor Robert Bowker – two days (Sat – Sun)
Work with a mentor during the education
At least 100 trimmings (4hoofs times 100) that you do a journal for
Essay about 1 week of work 5 pages
Degree (practise and theoretic test) one day

The whole education is on 833 hours.

To be accepted for this training you have to:
Be at least 18 years old
Have a driver's license
Have done a trimming class not more than 5 years ago
Have done the student practice (ocular inspected and have documents for 30 horses, you will have the information about this when you sign up for the class).

Content of the block classes:

Hoof sickness and deformation

Animal prodection law
Clubfoot
Founder deformation
Coffin bone rotation
Sinker
Abscess
The hoof is landing on its toe
Wall flare
High heel
Long toe
Cracks
Thrush
Wall flare, not in balance
White line disease
Different ways of treating this

The Horse, the Hoof and the health

The anatomy and function of the stomach
Feed straw feed
Feed /concentrate
Feed supplements
Conservation of feed, methods and problems
Herbs for horses' medicine/supplements
Feed related sickness
Water
Green fields
Movements
Leg frame
Parasites on horses
Feed restrictions, automatic/net/muzzle
Feed state calculation

Cost and sign up
This education cost 65 000Skr.
It will cost extra fort the books.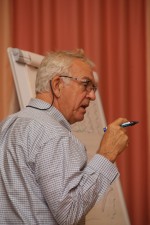 Robert Bowker

Professor Robert M Bowker VMD, PhD Michigan State University MSU · Department of Pathobiology
85 publicerade artiklar
Kapitel i böcker.
Care and Rehabilitation of the Equine Foot. 2007
Equine Podiatry 2007
The Essential Hoof Book 2018
EDUCATION
PhD, Neurobiology, University of Pennsylvania, PhD 1979
VMD, Veterinary Medicine, University of Pennsylvania, VMD 1973
BS, Biology/chemistry, Springfield College, BS 1969
Post Doctoral Training, Marine Biomedical Institute, University of Texas
RESEARCH INTERESTS
Enteric nervous system in normal cows and those with displaced abomasum
Functional anatomy of pain mechanism
Organization of descending pathways to spinal cord
Transmitters and inflammation within synovial membrane, lungs and skin
Equine foot
Navicular disease